At D Support and Services LLC, we understand that technology is a critical part of any business, and that's why we provide our clients with proactive IT support and responsive customer service. Our managed IT services are designed to ensure that your technology infrastructure is running smoothly and efficiently, freeing up your time and resources to focus on growing your business.
We believe in using the best tools available to manage our clients' networks, so we use a combination of state-of-the-art monitoring and management software and experienced technical specialists to keep everything running smoothly. Our team of experts includes help desk technicians, field engineers, and technical project specialists who are all trained to provide top-notch support to our clients.
When you work with us, you can expect us to take a proactive approach to managing your IT needs. This means we monitor your network and systems around the clock to identify and resolve issues before they become bigger problems. We also provide regular maintenance and upgrades to ensure your technology infrastructure is up-to-date and running at peak performance.
We pride ourselves on providing responsive customer service, which means we're always available to answer your questions and provide support when you need it. Our team is friendly and knowledgeable, and we work hard to build lasting relationships with our clients.
Have Questions?
If you have any questions about software consulting and development services, don't hesitate to ask. Whether you're looking to develop custom software, mobile applications, or e-commerce platforms, it's important to understand the process, timeline, and cost involved. A reliable and experienced software consulting and development service provider can help guide you through the process and answer any questions you may have. With their technical expertise and project management skills, they can help you achieve your digital success and transform your business operations. So, don't hesitate to reach out and ask questions to ensure you're making informed decisions about your software development needs.
A Comprehensive Suite Of Software Development Services
---
We help startups, SMEs, organizations, and brands realize the potential of technologies to drive change and deliver value. We modernize platforms and processes across industry domains to unlock new possibilities. Our decades-long experience and pragmatic digital strategies help us build software development solutions that are backed by modern tech and subject matter expertise.
Infrastructure
Where does your data reside?
Every organization operates differently. That's why D Support and Services LLC recommends and supports the environment that best matches the client's specific needs. We can work with just about any setup, including our own private cloud, hybrid cloud, or traditional on-premise network to ensure that you have the foundation that fits your preferences. No matter where your data resides, we have the team and tools to maximize productivity while minimizing IT-related downtime and disruptions.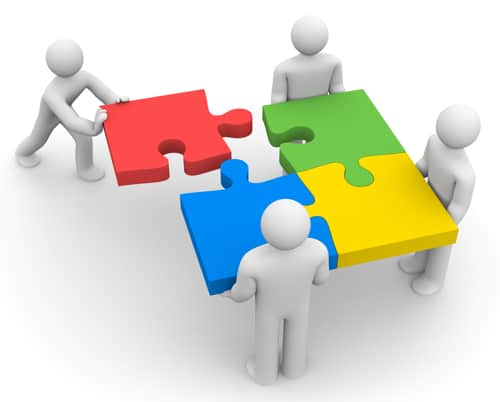 Support
What level of support do you need?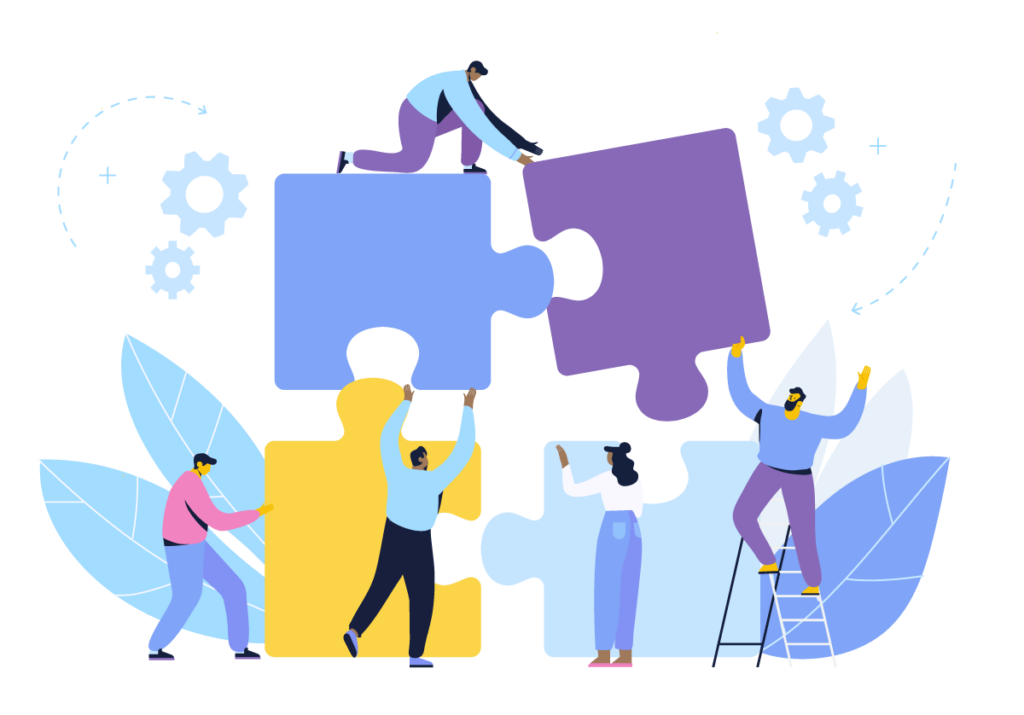 We work with your staff to keep your IT functioning as smoothly and cost-effectively as possible so you can stay focused on your organization's most important initiatives. From basic infrastructure monitoring and management, to fully managed network services with end-user support—we've got you covered.
Managed Security
Security is at the heart of everything we do.
We have critical compliance designations, including SSAE 18 Type II and PCI, adhering to the strictest industry regulations. We train our staff on HIPAA best practices on behalf of our healthcare clients. We incorporate and maintain advanced monitoring, anti-malware, and authentication tools on every client network. We work vigilantly to reduce risks, eliminate potential threats from the inside-out to keep your data, your users and your business well-protected and compliant at all times.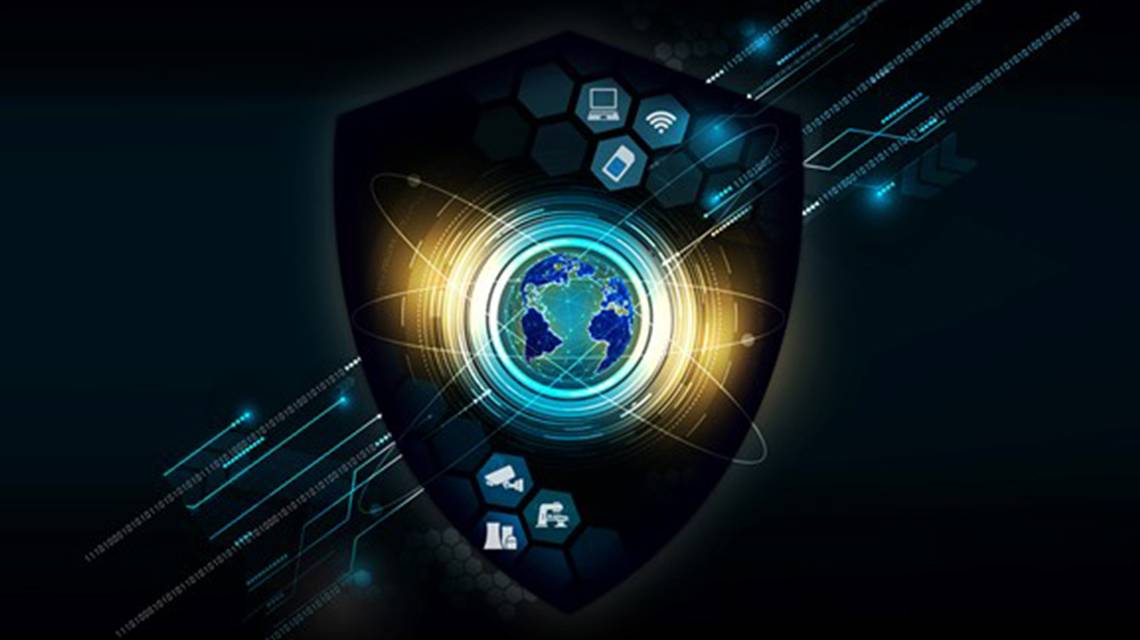 Strategy
We're here with you every step of the way.
Every ITS client has a dedicated Virtual CIO who provides personalized, strategic guidance. Your vCIO understands what drives your business and recommends technology solutions to solve your unique needs. With your best interests in mind, your vCIO assists with budgeting, long-term planning and will oversee every project from beginning to end, ensuring each step is properly planned and executed to meet your expectations and maximize your IT investment.
Microsoft 365 Management
Support. Insight. Strategy.
As a Tier 1 Microsoft Office 365 Cloud Solution Provider and Gold Certified Partner, D Support and Services LLC has the experience and deep product knowledge our clients need for comprehensive management of their Microsoft 365 environments. Whether you're new to Microsoft 365 or already using it and looking to extend its capabilities or outsource day-to-day support, D Support and Services LLC knows how to help. We can help set up new Microsoft Office 365 accounts or integration initiatives, and also provide comprehensive migration services from Microsoft Exchange as well as Gmail accounts.
In addition to our managed Microsoft 365 support and setup capabilities, we also can offer the services of our Application Development team to create customized SharePoint and Power BI solutions for your business.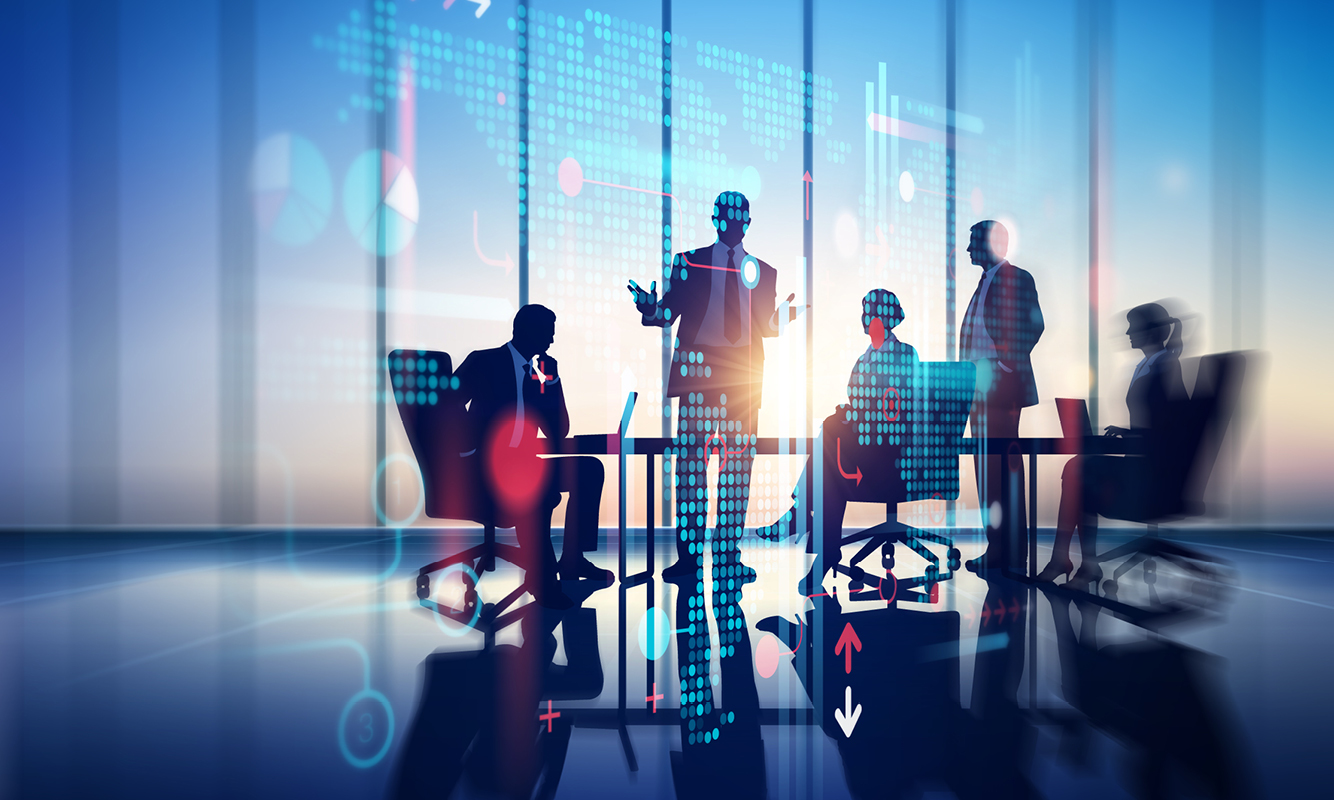 Sign up for a Network & Security Assessment
Every company has different networking and security challenges. Our assessment reviews your current setup, diagnoses risks, and offers solutions.
Our Managed Services Checklist
Ten things you should know about an IT provider's managed services. See how the others stack up against D Support and Services LLC.
IT Security is at the Heart of Everything We Do
We have critical compliance designations, including SSAE 18 Type II and PCI; we train our staff on best practices for HIPAA security on behalf of our healthcare clients; and we incorporate and maintain monitoring, anti-malware, and authentication tools on every client network. All of our support plans incorporate two essential services: ITSecure™, which provides multiple levels of protection for your network and data, and DataVault™, our proprietary, easy-to-maintain backup solutions for both on-premise and cloud environments. We keep pace with industry best practices and work vigilantly to implement processes that ensure your systems are always protected.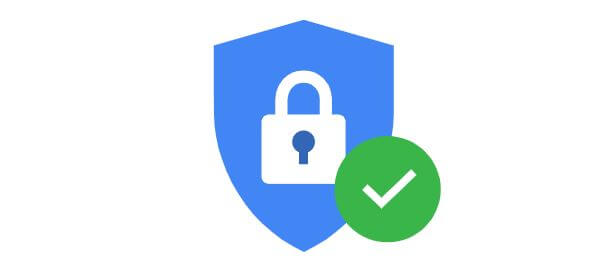 SSAE 18 Type II Compliance
The gold standard of business auditing, SSAE 18 organizations adhere to the strictest policies for security and processes.
HIPAA Compliance
Every employee at D Support and Services LLC is required to pass a series of exams to ensure we are up to date on HIPAA laws and security best practices. Our healthcare clients can partner with us in confidence knowing that their patient data is safe.
PCI Compliance
A critical compliance standard demonstrating our commitment to protecting client financial information when processing credit card transactions.
IT Security Features
Security Protection For Your Data ITSecure™
With hackers constantly combing the Internet for personal information and organized groups looking to literally hold your data hostage, you need a security plan that protects your data from every angle, and consistently adjusts for new threats. D Support and Services LLC includes ITSecure with all our support plans to make sure your network is fully protected while not compromising employee productivity in any way.
Backup protection for your data DataVault™
Your data is your network. We know how important every file, spreadsheet, drawing, or e-mail is to your business. So we provide the DataVault for comprehensive protection and preservation of all your data. With the DataVault, your information is backed up 5 different ways – every day. It's all part of our core philosophy of preventing problems before they start and, in the event of an incident, getting you back up and running fast – without a huge consulting bill.
PCI Compliance
A critical compliance standard demonstrating our commitment to protecting client financial information when processing credit card transactions.
58% of small/medium businesses are not prepared for a data loss incident, and 60% of those companies that lose data will shut down within six months.
IT Security Add-Ons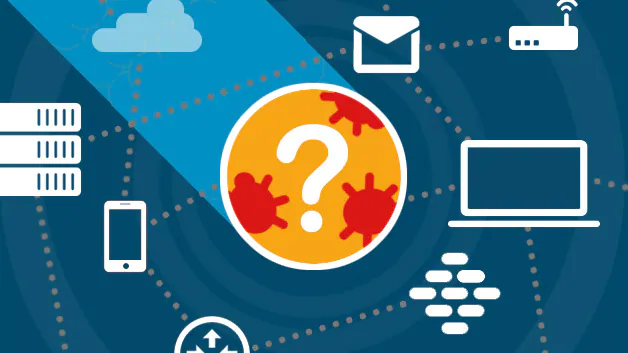 Advanced Network Protection
Security as a Service
Although cyberattacks have been perpetrated for at least two decades, they existed as a postscript for many in the IT world until fewer than 10 years ago. Today, any business owner that doesn't address cybersecurity likely won't survive for long. As billionaire businessman Warren Buffet noted, cyberattacks are the number one problem for mankind, even greater than nuclear weapons.
IT Security Add-Ons
Advanced Protection for Additional Peace of Mind ITSecure+™
For our clients in regulated industries or with highly mobile workforces, we offer a full suite of more specialized security tools that can be implemented as a package or a la carte. And, as with all other tools, we manage ITSecure+ on an ongoing basis for added convenience.
Advanced Offsite Backup Protection for Complete Coverage
Security as a Service
DataVault™ DR+BC
With your data as one of your business's most critical assets, you need to be able to recover your information under any circumstances so your business can continue operating. With our DataVault Disaster Recovery (DR) and Business Continuity (BC) offerings, we move your data to a private, redundant cloud environment that we manage and on a nightly basis. In the event of a disaster that impacts the primary backups, we can restore the data from our cloud on new equipment quickly and painlessly.
Featured IT Security Success Stories
D Support and Services LLC Helps P.J. Fitzpatrick Eliminate Server Sprawl; Modernize IT Equipment and Gain Flexibility for Growth
Not only did D Support and Services LLC' team transition P.J. Fitzpatrick from outdated technologies and work with the team on a roadmap to support future growth, we also saved the company more than 88% on IT support costs alone.
Clinical Trial Support Company Embarks on Digital Transformation Journey with an Office 365 Modern Workplace Solution from ITS
Clincierge had a hybrid network environment with much of the company's data still managed on-premise. With a large remote workforce and international user-base, Clincierge sought to improve the experience for these users, including a better way to communicate and collaborate. Because they're an international business that deals with PII, security and compliance are top priorities.
This Is How We Create Solutions People become addicted to
We are an end-to-end Digital Marketing agency offering services falling under Digital Media, whether you need a content based introductory website or a database driven eCommerce website or any complex business web solution to digitize your business processes and maximize the productivity of your team and then taking care of all other digital services like social media marketing.
So, what are you waiting for? Book a Zoom Meeting today
Strategy
Design
Development
Consulting & IT Staff
Digital Marketing
Strategic at the core
We strongly believe that strategizing is the most important aspect, so we first of all strategize a full proof communication plan before starting execution.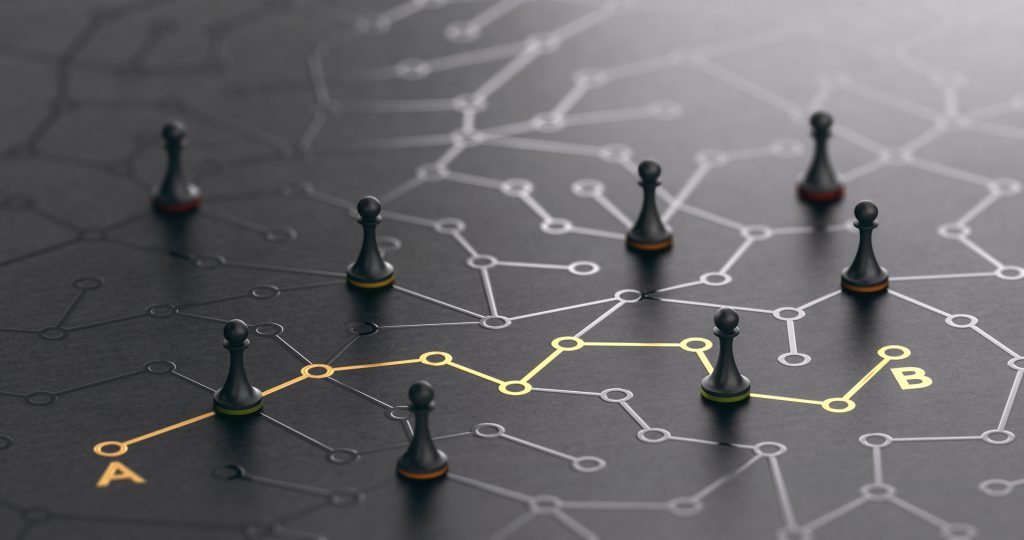 Web Technologies we love working on
Our team of highly efficient engineers love working on various coding languages that includes Node, Angular, React, Laravel, MongoDB, HTML5, PHP, ASP.NET and Wordpress. As far as the front-end technologies are concerned we undertake CSS3, Magento, CMS and object modeling.
Node
Angular
React
Laravel
MongoDB
HTML 5
Magento
PHP

ASP.net
Drupal
MYSQL
Frequently Asked Questions