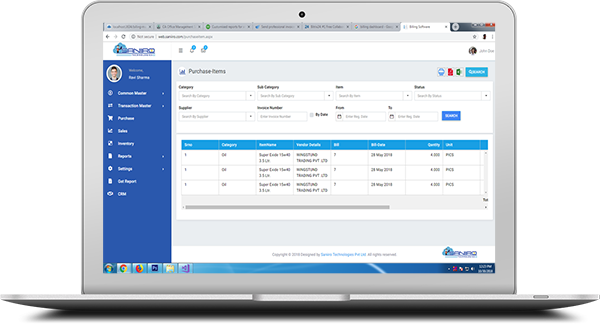 Spot Billing System @ D Support and Services LLC
D Support and Services LLC's meter reading system is used for utility industries like gas, water, and electricity. This app for meter reading consists of a mobile device interface with a web admin panel. Field staff can capture meter reading values and issue spot billing with third-party integration using this application.
This versatile mobile meter reading app offers instant OCR meter reading and recording, invoice generation, invoice printing, and payment collection through mobile devices, attached to a Bluetooth printer, thereby reducing the time gaps between processes. The system is seamlessly integrated with SAP, from where the invoice data is fetched live, processed, and sent back, with payment details. Our spot billing system can be seamlessly implemented for a multitude of industrial domains to enable a faster, easier, and secure way to capture utility meter reading.
Key Highlights Of Mobile Meter Reading Application
This spot billing system from D Support and Services LLC read and store data at residential and commercial meters using OCR scanning technology. It enables your team to be more efficient and productive with error-free meter reading, saving your time and resources.
With 30 years of delivering enterprise solutions and services across the globe to our patrons, it is very important for us to know how they feel about our work, this is our most valued certification undoubtedly.
Streamline billing process across the countrywide utility service network
Reduce chances for inaccurate readings caused by human error
Automate meter service and maintenance request related processes
Eliminate timeframes in capturing meter reading data, updating back office, and generating invoices
Smooth payment collection processes
Spot bill generation and printing system on a mobile device
OCR meter reading using camera
Device authentication
Integration with SAP
Report generation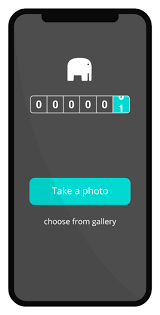 Key Features Of Spot Billing System
Download daily route and walk sequence details
Start route (For current day / previous pending customers of the billing cycle)
Capture meter reading (can include meter photo capture if required) and status of premises in mobile devices, along with geo locations
Meter readings using OCR technology
Validate meter reading and mark implausible readings
Send meter reading values to SAP and fetch billing and invoice information
Display pending invoices for printing
Printing of invoice on Bluetooth printer attached to mobile devices
Payment collection (only thru cheques/DD) and printing of receipt
Manage service & maintenance requests for meters with approval process workflow
Send SMS notifications to customers
Upload data to server and SAP (walk sequence, new customers, meter order, invoices, payment collected)
Device Authentication through MAC ID
Admin Section for managing master data and report generation
Benefits Of Meter Reading System
With a simple infrastructure and innovative setup, the custom spot billing software provides several advantages that make it a popular & effective solution. Here are certain key advantages of this solution:
Improved cash flow and increased revenue
Reduced cost of meter reading
Flexible reading schedules and eliminate delays in billing
Customer-centric processes and accurate meter readings
Integration of various activities at a centralized window
Increased transparency and customer satisfaction
Faster revenue generation
User friendly and easy to use
Improved data quality and service
Efficient management of bulk data
Online monitoring of billing information
Accurate billing using OCR meter reading
Talk To Us And Get Your Project Moving!
Once you fill out this form, our sales representatives will contact you within 24 hours. They will further guide you about Initiate a Partnership