Manufacturing Industry Software Solutions
With digitization being the latest jargon, industrial manufacturing organizations feel the need to change the way they operate and to adhere to the customer requirements, to the core. The latest software solutions today, have helped manufacturing units to a large extent through enhanced communication techniques and the inclusion of innovative technologies like mobility, IoT, Beacons, etc. We @ D Support and Services LLC, offer comprehensive and robust Manufacturing Software Development solutions that deliver the finest of client experience, business efficacy, connected involvement, unconventional analytics, and smart enterprise.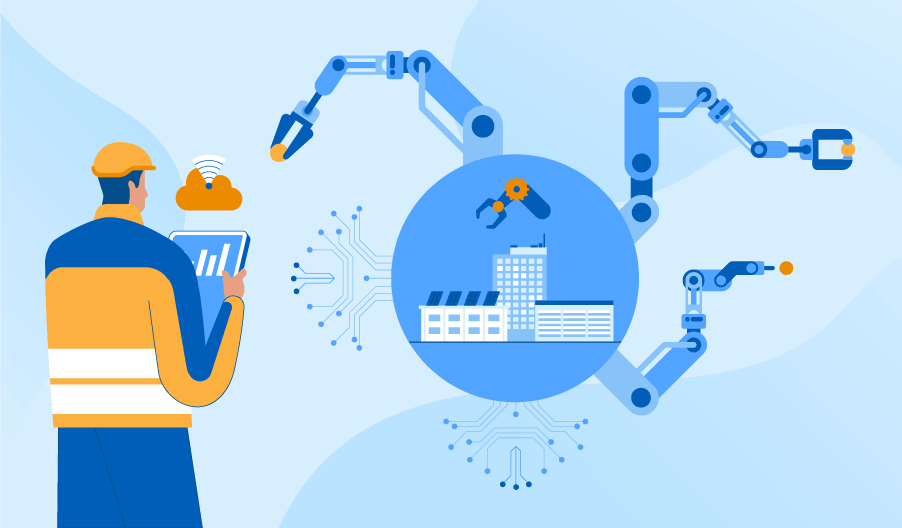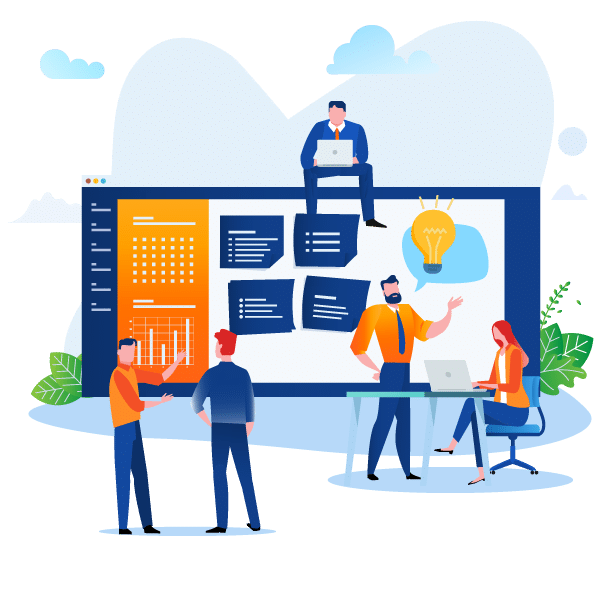 Manufacturing IT Services & Solutions @ D Support and Services LLC
A blend of business software solutions, meant especially for the manufacturing industry, that emphasize resource planning, management & operational control between diverse departments/sections/offices/locations. Assorted software modules to concentrate on individual working areas and integrated with each other via transitional modules.
Fast Time to Market
Cost Reduction
Secure Collaboration on multiple devices
Minimal Downtime
Maximized Productivity
Increased Agility and Flexibility
Enhanced Customer Satisfaction
Wide Range of Manufacturing Software Solutions
Superior Quality Manufacturing Enterprise Solutions. Digitizing the Future. Accelerating Innovation
Warehouse Management
A Warehouse Management solution for the manufacturing industry, seamlessly integrated with 3rd party systems to ensure the flow of information. It ensures online updating of the information, and automated and hassle-free cargo handling processes with real-time access to the back-office system.
Vehicle Tracking System
GPS-based fleet tracing and monitoring of fleet owners for a variety of vehicles which looks at everyday activities and where the focus areas are monitoring, configuring, and tracking of those vehicles, keeping a demanding eye on them. The mobile device sends vehicle information data, through GPRS connectivity & GSM-based SIM signals to the backend server.
SFA & CRM for Manufacturing
Both SFA and CRM are indispensable ingredients for the manufacturing industry that have proven their mettle by enhancing sales, productivity and profitability of the business be leaps and bounds. D Support and Services LLC's SFA and CRM solutions for the retail industry is apt for any organization seeking to maximize its RoI and business growth. Both these solutions generate a variety of visually appealing dashboards / reports that help in better decision making.
Integrate Best Manufacturing Software to Automate Your Business
Our manufacturing software solution improves efficiency and streamline data transfers between different departments.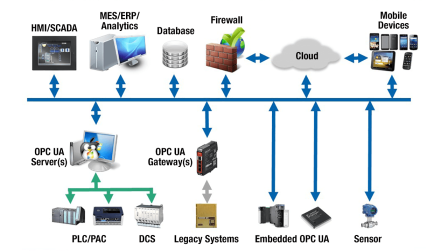 React
Node
Laravel

JavaScript

Python

Java
Get a Manufacturing Software Solution
Our consultants have a plethora of experience in delivering quality manufacturing enterprise solutions. Partner with us to get a competitive edge..